Alan Solomon, Ph.D.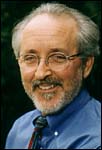 Alan M. Solomon, Ph.D.
25500 Hawthorne Blvd., Suite 1240
Torrance, CA 90505
(310) 539-2772
Email: dralanms@gmail.com
Psychology License  #PSY6183
Psychological Services Offered:
Specializations:
Brief to longer-term psychotherapy –
Individuals, Couples, Families
Children, Adolescents, Adults as clients
Consultations with Educators and Therapists
Educational Presentations to Professional and

Community audiences        

Anxiety
Depression
Grief
Parenting Issues
Relationship Issues
Stress Management
Crisis Intervention
Substance Abuse/Addiction
Abuse – sexual, physical, psychological
Learning, Behavioral, Attention, Social-Emotional issues with Children and Adolescents
Dr. Solomon has 30+ years of experience providing psychological services.  He taught elementary school in Los Angeles, and then English as a second language in Japan before starting graduate school.  He presents on various topics to professional and community audiences.
Personal Statement
Psychotherapy is a service to help people who are stuck at an important junction in their life path.  This impasse often manifests as anxiety, depression, relationship struggles, or difficulties with school/work.  Therapy is a custom-designed effort for each client to support an individual, couple, or family move through the barrier that has blocked their path toward further growth.  As a psychotherapist, it is my commitment to work in partnership with you to assist you in getting unstuck so that your journey can proceed.
This developmental view is relatively clear when it comes to understanding how and where children might have difficulties in early life:  eating, sleeping, toilet training, self-control, family relationships, social interaction with peers and adults, and school related challenges (both academic and more social-emotional).  Adolescents add such potential issues as peer relationships, temptations with drugs/alcohol, identify formation, beginnings of romantic and sexual interests, more intense academic expectations, career questions, and increasing independence from parents or family.  Adults may face struggles with career, relationships of a social or more intimate nature, health, self-regulation, family relationships, and meaning of life questions.  The examples above are meant to be illustrative, not exhaustive.
Our first efforts in therapy are to understand where you are stuck, how wide-ranging and long-lasting this impasse is, and what previous efforts you have made to address the difficulties.  As I listen carefully, begin to appreciate your strengths as well as your struggles, and communicate my understanding and interest to you, we begin to build trust.  With trust, we can begin to work together.  For all my clients, ­we will develop an initial treatment plan based upon this understanding and trust, so that we can formulate some goals.
Treatment may range from:
A limited number of sessions to relieve an immediate crisis and help you return to your previous functioning.
To brief therapy that is solution oriented, focused on a particular problem or a limited number of problems.
To more extended therapy for difficulties that are more wide-ranging and/or of a longer-lasting nature.
Sometimes more intensive therapy with sessions more than once a week is of much benefit.  Exploring your history is often very helpful, even essential, to deepen your understanding of how you reached this point, what makes the impasse particularly difficult to resolve, and how some entirely new perspective or strategies may hold the key to freeing you to move further along.
These approaches are helpful to individuals, couples, or families. My practice ranges from children of elementary school age to adults in retirement.
In addition to these services, I am also available for presentations to public and/or professional audiences.  These are offered for little or no fee, as part of my public service commitment.  Consultation with colleagues is a possibility as well, based upon my years of supervising mental health professionals; this can be helpful with more challenging treatment issues.
Recent issues with insurance programs, as well as a re-structuring of my practice, have prompted a change in my participation.  As of this writing (August 2017), I am resigning from all insurance programs. I will however, actively help you gain reimbursement that is available under your insurance coverage. I will actually file the claims, do the paperwork or electronic billing, and make follow-up efforts to help you gain payments that are due to you.
Insurance aside, I try to be flexible with fees, so that financial issues do not determine if someone receives help. If I can't see you, I will make referrals to help you find help.  I respond to all requests for help in a timely manner.
On a more personal note, I have been a psychologist for several decades (Ph.D. in 1978 and California license in 1979). I have been married to the same woman for over 40 years, with two adult children who have each completed graduate education, one in psychology and one in education administration.  Travel has been a crucial part of my leisure time with family and friends, since my college days.  This has broadened my perspective and cultural understanding widely: through much of the U.S., several trips to Europe, Asia and the Middle East, and one trip to Africa, another to New Zealand. I lived in Japan for two years where my wife and I taught ESL.
Service Areas:
Torrance
 Rancho Palos Verdes
 Rolling Hills Estates
 Rolling Hills
 Redondo Beach
 Manhattan Beach
 Hermosa Beach
 El Segundo
 Westchester
 Culver City
 San Pedro
 Gardena
 Playa del Rey
Zip Code Lookup:
90501
90502
90503
90504
90505
90274
90275
90277
90278
90266
90254
90245
90732
90247
90232
90293