WEST LOS ANGELES & SANTA MONICA AREA THERAPISTS
Linda Barnes, Ph.D.
Carol Boulware, Ph.D.
Malcolm Miller, Ph.D.
Sandy Plone, Ph.D.
Carl Shubs, Ph.D.
Susan Harper Slate, Ph.D.
Andrea F. Polard, Psy.D.
---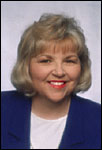 Carol Boulware, Ph.D.
3130 Wilshire Blvd., Suite 550
Santa Monica, CA 90401
1874 S. Pacific Coast Hwy., Suite 101
Redondo Beach, CA 90277
310-374-4173
Other office: 1525 Aviation Blvd., Suite 200
Redondo Beach, CA 90278
(310) 374-4173
email: carolphd@psychotherapist.net
website: www.psychotherapist.net
Marriage and Family Therapy License: #MFCT11632

Psychotherapy Services Offered:
Sex Therapy
Adults
Individual Therapy
Couples/Marriage Counseling
Short-term or Long-term Therapy
Specializations:
Sexual Problems - Loss of Desire, ED, PE
Performance Anxiety
Relationship Problems
Anxiety and Panic Attacks
Social Anxiety-Shyness
Stress Reduction
Trauma/PTSD
Adults Abused as Children
Mind/Body Therapy – EMDR, SE, TFT, EFT
Divorce
Blocked Creativity
Spiritual Issues
Dr. Boulware has over 30 years of experience in private practice. She is the former Executive Director of the South Bay Therapeutic Clinic. She was trained as a Sex Therapist at UCLA. She is certified as a Sex Therapist by the American Board of Sexology, Clinical Fellow of the American Academy of Clinical Sexologists, American Board of Sexology Supervisor, and a member of the California Association of Marriage and Family Therapists. Special Training includes Certified in EMDR, TFT, EFT, EDxTM, NLP, Hypnosis and Somatic Experiencing.
As a Certified Sex Therapist, Dr. Boulware specializes in sexual problems, sexual anxiety, loss of sexual desire, ED, PE and the evaluation and treatment of sexual and relationship/couple difficulties, childhood emotional, sexual and physical trauma, phobias, and performance anxiety disorders.

As a Psychotherapist, she works with individuals and couples to overcome fears, anxiety, depression, relationship/couples problems, divorce, trauma, PTSD using powerful Holistic techniques like, EMDR, SE, EFT.|

PERSONAL STATEMENT
My work as a psychotherapist is devoted to helping my clients develop loving relationships, increase their personal effectiveness, and develop their ability to create more happiness and peace in their lives. My techniques are based on a powerful blend of Traditional and Holistic approaches to psychotherapy.

My specialty is short-term therapy that is individually tailored and mutually designed with my clients from a wide range of therapeutic methods. I am committed to helping people develop self-understanding and permanent change in the shortest period of time possible with the most powerful techniques available.

Towards that end, I have continually studied and added to my repertoire of healing modalities, whether traditional techniques such as hypnotherapy, sex therapy, and couples counseling or highly effective leading-edge modalities such as Thought Field Therapy (TFT), Eye Movement Desensitization and Reprocessing (EMDR), and Emotional Freedom Technique (EFT).

I specialize in the evaluation and treatment of sexual and relationship difficulties, childhood emotional or physical trauma, phobias, anxieties, fears, and compulsions. I am able to help clients release unwanted behavior patterns and beliefs that block their self-acceptance, personal power, and satisfying relationships.

For individuals who want to explore themselves more in-depth, and seek personality changes, I am also trained in long-term Insight Therapy.
Articles by Dr. Boulware:
TREATING ANXIETY DISORDERS AND PANIC ATTACKS WITH EMDR
EMDR THERAPY HELPS HEAL THE PAIN OF RELATIONSHIP ISSUES, BREAK-UPS AND DIVORCE
PTSD AND TRAUMA INCREASE WOMEN"S HEART DISEASE RISK
STUDIES SHOW MANY WOMEN DISSATISFIED WITH SEX
ANXIETY AND SEXUAL PROBLEMS
SOMATIC EXPERIENCING® – A NEW THERAPY FOR TREATING SYMPTOMS OF TRAUMA AND PTSD
Symptoms of Panic Disorder and Treatment
8 RED FLAGS THAT CAN SIGNAL ON-LINE SEX ADDICTION
FEELING GUILTY?" IT MAY NOT BE YOUR FAULT
EMOTIONAL MANIPULATION
Treating Panic Disorders and Panic Attacks with EMDR
WHAT IS EMDR?
EFFECTIVE AND POWERFUL SHORT-TERM THERAPY TECHNIQUES
EMDR FAQ
IS MY ANXIETY NORMAL? - Part I, Part II, Part III
HOW TO AVOID INFIDELITY
HOW STRONG IS YOUR RELATIONSHIP?
IS SEX THERAPY FOR YOU? WHAT IS IT? WHEN DOES IT HELP?
SEX ON-LINE: WHO'S ADDICTED?
UNDERSTANDING OBSESSION WITH PORN SITES AND CHAT ROOM SEX

---

Malcolm Miller, Ph.D.
12304 Santa Monica Bl., Suite 215
West Los Angeles, CA 90025
(310) 822-8898

24050 Madison St., Suite 100
Torrance, CA 90505
(310) 325-0319
email: mmillerphd@aol.com
Psychology License: #PSY5878

Psychotherapy Services Offered:
Brief, Problem-Focused Counseling
In-Depth, Growth Psychotherapy
Adolescents
Adults
Individual
Couple
Marital
Specialties:
Life/Career Transitions
Trauma, Grief and Crisis
Depression
Anxiety
Stress
Parent Training
Adjustment to Illness
Pre-Marital Counseling
Dr. Miller is a seasoned psychotherapist with over 25 years of experience in private practice. When he moved to Los Angeles, he received a Postdoctoral Fellowship at L.A. County-USC Medical Center, specializing in adolescence and families. Later he was the Director of the Psychology Training Program at the Airport Marina Counseling Service for 20 years. His major focus is to help his clients become the individuals and couples they aspire to be, improve communication, and work through long standing blocks to greater happiness.

Personal Statement

I grew up in New England and then received my Bachelor's Degree from the University of Rochester in New York. While there, I volunteered at different mental health centers, and the belief I could assist those in need to better fulfill their life ambitions led to my future career choice. I learned that individuals and couples, experiencing personal and life stresses, felt I appreciated their unique struggles and they responded to my direct but sensitive manner. This awareness and the gratification I experienced led me to gain a Masters Degree in Clinical Psychology from Miami University in Ohio and a Doctorate from Wayne State University in Michigan. Later, to extend my skills even further, I attained a Post Doctoral Fellowship at the Los Angeles County-USC Medical Center, specializing in Child/Adolescent Mental Health.

During my career, I have broadened my abilities by being a family therapist for a juvenile diversion program located at the Juvenile Court in Detroit, directed two child/adolescent day treatment programs, been a psychologist in a substance abuse program, and was Director of Psychology the Training Program at the Airport Marina Counseling Service, supervising interns and directing Brief Therapy and Aging specializations. I have also presented at various professional conventions, including the California and Los Angeles County Psychological Associations. For over 25 years now, I have been in private practice in West Los Angeles and Torrance, specializing in the treatment of adolescents, adults, couples, and families, including premarital counseling.

My philosophy of treatment is to work together with my clients to understand their particular needs, life ambitions and obstacles to progress. Then we work together to help them better achieve the lives they are yearning for. I also adapt the length and intensity of therapy to my clients' needs. For example, some clients seek clear and focused assistance in making meaningful changes in their lives; for them a brief pragmatic approach may best meet their needs. For clients with more longstanding difficulties or who are seeking deeper self exploration and change, a more in depth, gradual approach may be most helpful. Regardless of the particular approach, I place sensitivity, empathy, and appreciation of clients' strengths first, a lesson I learned so many years ago.

Fees are based upon a sliding scale, according to client's financial circumstances. I am also a preferred provider on several insurance panels. Late evening hours are also available.

Articles by Dr. Miller:
GUILT QUESTIONNAIRE
HOW STRESS REDUCTION CAN SAVE YOUR LIFE
STRESS LIFESTYLE QUESTIONAIRE
HOW TO BE A LOVING PARENT AND STILL SAY "NO"
PREMARITAL COUNSELING
PREMARITAL QUESTIONAIRE
GROWING THROUGH LIFE TRANSITIONS
COPING WITH MIDDLE AGE AND AGING
POTENTIAL MISCOMMUNICATIONS AND RECOMMENDATIONS
ENHANCING COMMUNICATION SKILLS BY UNDERSTANDING REASONS FOR MISCOMMUNICATION
PARENTS FACING ADOLESCENCE
BRIEF VS. LONG TERM THERAPY
GOOD OR BAD - MORE THAN ONE FAMILY MEMBER SEEING THE SAME THERAPIST?
PROFILE PAGE



---

Sandy Plone, Ph.D.
12401 Wilshire Blvd., Suite 304
West Los Angeles, CA 90025
(310) 979-7473
email: dr.splone1@gmail.com
Psychology License: #PSY8882

Psychotherapy Services Offered:
Brief to Long-term Therapy
Individuals
Couples
Career Counseling
Inter-generational Counseling
Supervision

Specializations:
Adult Children with Aging Parents
Anxiety & Depression
Creativity Problems
Cultural Differences
Divorce Recovery
Dream-Work
EMDR-Certified-level 2
Empowerment
Grief and Bereavement
Health Psychology
Life Transitions
Parenting
Pre-Marital Counseling
Prosperity Training
Stress Reduction
Spirituality Issues
Trauma Recovery
Offering caring and confidential psychotherapy, Dr. Plone has 30 years experience in private practice and has taught at U.C.L.A. Extension. As a Certified Clinical Child Psychologist, she is well qualified in many aspects of parenting and child guidance counseling for parents.

Personal Statement
HOPE--My greatest strength, I've been told, is that I help clients feel HOPEFUL! If we work together in that intimate endeavor called psychotherapy—you may discover new strengths while you are making decisions to improve your life. As I keep a safe space for each person providing privacy, trust will soon develop as we discover together what changes you may want to make. The therapy relationship is one of the most important connections one can ever make, and can impact us in significant ways. I invite you to explore with me if we have a fit, and if not, let me guide you to the right therapist for you.
PRIVACY--I have spent many years helping people heal, and having had my own experience as the client, I know how important is to have a good "match" and to proceed without judgment, offering my respect and empathic understanding of your issues. This includes holding myself to the highest standard of ethics—respecting your privacy.
RELATIONSHIPS--Intended to create joy relationships can also produce anxiety in our stressful lives. I feel a strong commitment to easing your stress (which is known to be the precursor to disease) for you with relationship-centered services such as pre-marital couples counseling, divorce recovery, or helping your family "blend" after remarriage. Intergenerational issues can also be helped with conjoint counseling, as can siblings, or business partners struggling with communication and/or trust issues. These issues are the foundation of most relationships.

Certified EMDR Specialist--I am trained and experienced to provide healing for those who have been traumatized, using modalities such as hypnotherapy, or E.M.D.R. (Eye-movement, Desensitization and Reprocessing –which is helpful for trauma-recovery, health challenges, creative blocks, bereavement, loss, and spiritual growth. This powerful healing method actually helps shorten time in psychotherapy for many, while promoting lasting and positive effects. I have great respect for this modality and the unique way it facilitates healing. (Sometimes both my client and I are startled by the amazing healing power of EMDR!)

MONEY THERAPY-- specialized training--known as "Money Therapy"--to help people understand their relationship to money (a huge issue in all our lives) is an integral part of my practice. This specialization has brought individuals, business partners, couples and families new understanding about this formerly hidden aspect of consciousness, and helped them with both marital and parenting issues , which often involve conflicts about finances.

Totally dedicated to the challenges of my work as a psychologist, I am deeply touched by seeing my clients heal, to be able to enjoy more satisfying lives in both relationships and careers, and sometimes after only a brief course of psychotherapy. For confidential questions you may call me at 310-979-7473, and I will call you back as soon as possible.
Articles by Dr. Plone:
BEYOND GRIEF INTO HEALING: A PERSONAL JOURNEY
DREAMS, DREAM-WORK AND DREAMERS
BECOMING A MONEY MAGICIAN
WHAT IS MONEY THERAPY AND HOW CAN IT HELP?
HITCHED OR DITCHED?
PSYCHOTHERAPY CAN BOOST HAPPINESS MORE THAN MONEY
WHEN IS CLUTTER A PROBLEM
NONVERBAL COMMUNICATION
QUOTATIONS ABOUT GRIEF AND HEALING
WHAT IS COMPANIONING?
QUOTATIONS ON: VULNERABILITY
SELF-SABOTAGE--SIX REASONS
TELL ME DOCTOR, SHOULD I CONSIDER GROUP THERAPY?
INDIVIDUAL PSYCHOTHERAPY PLUS GROUP PSYCHOTHERAPY: A GOOD IDEA?
HEALING LESSONS FROM NATURE
HOLIDAY HOPES, HOLIDAY REALITIES
THE PSYCHOLOGY OF MONEY
WOMEN IN THE NEW MILLENNIUM
YOUR INNER CHILD'S SELF-ESTEEM
PSYCHOSOMATIC ILLNESS---WHAT IS IT?
MENTAL SPACE AND ENVIRONMENTAL SPACE: SEEKING THE CONNECTIONS
COUPLES MONEY THERAPY TIPS
TEACHING CHILDREN ABOUT MONEY
STAGES OF MARRIAGE

---

Andrea F. Polard, Psy.D.
520 Sepulveda Blvd. # 201
Los Angeles, CA 90049
(310) 455-0928
email: DrAPolard@verizon.net
Psychology License: PSY 17098
Psychotherapy Services Offered:
Brief Solution-Focused Therapy
In-Depth Growth Therapy
Individual/Couples/Families
Cognitive Behavioral Therapy
Hypnotherapy
Zen Psychology Therapy (ZPT)
Specializations:
Anxiety and Stress-Related Disorders
Depression
College Students
Pre-Marital Counseling
Communication Skills/Relational Issues
Parenting
Empowerment
Abuse/Trauma (PTSD)
Grief & Loss
Gay & Lesbian Issues
Health Behaviors
Positive Psychology
Creativity
Spiritual Issues
Dr. Polard has been a clinical psychologist for 22+ years in both Germany (Freie University Berlin) and the United States (Ryokan College). She is a blogger for Psychology Today and an internationally published author ("A Unified Theory of Happiness"). Having been trained in various traditional Western approaches and Eastern practices, she tailors therapy to the individual's needs. Dr. Polard also enjoys teaching, especially on the subjects of Positive Psychology, health behaviors, mindfulness, joy, Zen and Zen Psychology Therapy (ZPT). ZPT – her new integrative, client-centered approach -- has enjoyed particular interest in Shanghai, China during the International Conference for Psychotherapy, 2013.
Dr. Polard's greatest joy is to work in private practice with individuals eager to grow and heal, find focus in the pursuit of goals and mutually empowering relationships, and discover clarity.
PERSONAL STATEMENT
The space I provide invites an open interchange precisely because it is so private and contained. A client's confidentiality is honored and protected. I greet people with an open mind and the belief that healing begins with the first session. Because of a warm, professional atmosphere, my clients usually feel well supported in taking first steps towards transformation.
Frequently it is our own suffering that provides the grounds for transformation, whether caused by trauma, loss, a transition, relational problems or our very own mind which manufactures depression, anxiety and all kinds of symptoms. Healing starts within a human connection. Here we can explore new venues and skills and how to "face and embrace" the seemingly unacceptable. Many clients like to go beyond the abolishment or acceptance of suffering as they wish to fulfill their lives and find and sustain a loving relationship. Many desire to feel empowered, capable of focusing their attention on independence and professional goals. Then again, others crave to discover mental clarity, inner peace, and a sense of belonging. I like to offer my expertise for what my clients actually want and need.
We come into existence with a sense of wholeness -- and then lose it somehow. Having been trained in Western and Eastern practices, I know there are multiple ways to retrieve that sense. Problems call for solutions, a plan for action---carefully balanced out with non-action that is inner peace, clarity, and compassion. Psychotherapy is not always easy – who likes the darkness of a chrysalis? But I think of it as an opportunity to grow and ultimately transcend unnecessary suffering. It is both my personal and professional experience that we can, with the right support, learn, overcome and let go of just about anything.
Articles by Dr. Polard
OVERCOMING DEPRESSION
WHEN WE FEEL DISCONNECTED IN RELATIONSHIPS AND THE ROLE OF PSYCHOTHERAPY
---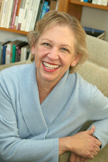 Susan Harper Slate, Ph.D.
2730 Wilshire Boulevard Suite 600
Santa Monica, CA 90403
(310) 582-0010
Email: shslate@aol.com
Psychology License: #PSY8721

Psychotherapy Services Offered:
Brief to Long-term Psychotherapy
Adults
Late Adolescents
Couples
Families
Christian Counseling
Specializations:
Abuse: sexual, physical, emotional
Anxiety and Stress-related disorders
College Students
Crisis Intervention
Depression
Grief and Loss
Infertility and Adoption
Life Transitions
Parent Issues
Pornography Addiction
Pre-Marital Counseling
Relationship Issues
Self-Esteem and Empowerment
Women's Issues
Dr. Slate received her Ph.D. from California School of Professional Psychology, Los Angeles in 1983. She worked at Loyola Marymount University Counseling Service with college-age students for many years. Dr. Slate was the Director of Training, supervising interns working towards qualifying for their licenses. She also taught Psychopathology at LMU. Dr. Slate has served as a supervisor in other counseling services with other populations. For over 20 years, she has had a private practice, working with a variety of clients and issues. She has given hundreds of lectures to both public and professional audiences
Personal Statement

There are many different reasons why people seek out a therapist. Often, a person feels distressed and they have exhausted their repertoire of coping skills. Very rarely do people come to therapy without trying a number of ways to overcome an impasse. The first session is meant for you to meet me and me to meet you, and see if we "click:" do you feel comfortable talking to me, do you feel I can help you and do I feel I can help you? Certainly, first and foremost, therapy needs to be safe; confidentiality is honored and empathy is experienced from a non-judgmental stance. Further, you need to feel confident in my competence, that I can be part of a process that can help you develop an ability to solve your dilemmas. I am here to train you to be your own psychologist, working out your life. That process is meant to be empowering, that you can know yourself better, see others more clearly, experience more open communication, feel more alive and more of who you really are.

I believe I am blunt but kind, personable and easy to work with. That is not to say that the therapy is always easy or enjoyable. But even the rough spots, especially the rough times, the process of psychotherapy can feel satisfying as the work progresses. I am fairly active in the therapeutic exchange. I call myself a psychodynamic and existential psychotherapist.

I admire the personal courage of people who are willing to examine their lives with honesty and dedication. For myself, I enjoy the challenge of doing therapy, as well as the life-long learning I receive from working with people. I love the variety and the sense that while there are some similarities in conducting therapy, each person is different. Each journey towards wholeness is different too. I like working in a job that has "no props:" no blackboard, no papers, no tools, no "things," and with only a box of Kleenex and a private room, this is that job. I have wanted to be a psychologist since I was 12 years old, and consider myself blessed that I love it still.
Articles by Dr. Harper Slate:
THE SPACE BETWEEN AWARENESS AND ACTION
THE BLACK CLOUD OF PROCRASTINATION
DEFENSIVENESS
CATASTROPHIC THINKING: ANXIETY, ANTICIPATION AND ALLIGATORS
TEACHING CHILDREN ABOUT THEIR EMOTIONS
FIVE SKILLS TO INCREASE YOUR EQ
SMALL LOSSES
EXISTENTIALISM AND SEPTEMBER 11th
LESSONS WHILE LAUGHING: REFLECTIONS ON PLAYFULNESS IN COUPLE RELATIONSHIPS
NEW YEAR'S RESOLUTIONS (OR WHAT HAPPENS IN FEBRUARY?)
DISCONNECTING TO RECHARGE: BALANCING TECHNOLOGY IN DAILY LIFE
STAYING AFLOAT IN DIFFICULT ECONOMIC TIMES: THE IMPORTANCE OF HEALTHY PSYCHOLOGICAL HABITS
home | article of the month | featured therapist | news & events
psych bytes | book review | about our group
therapist profiles | locate a therapist
Copyright Independent PsychotherapyNetwork ©2008-2014