BEVERLY HILLS & LOS ANGELES AREA THERAPISTS
Linda Barnes, Ph.D.
Anita Frankel, M.A., M.F.T.
Dorothea McArthur, Ph.D.

---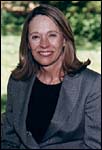 Linda S. Barnes, Ph.D.
345 N. Maple Dr., Suite 278
Beverly Hills, CA 90210
(310) 273-4799
Psychology License: #PSY13399
Marriage and Family Therapy License: # MH0l5890

Psychotherapy Services Offered:
Brief to Long Term Psychotherapy
Adults
Adolescents
Individuals
Couples
Business Partners
Specializations:
Anxiety
Depression
Stress
Relationship Issues
Premarital Therapy
Addictions
Infertility/Adoption Issues
Gay & Lesbian Issues
Co-Dependency
Creativity
Empowerment
Abuse
Divorce
Sexual Issues
Dr. Barnes has been in private practice for over twenty years. She has lectured at UCLA, California State University Dominguez and taught for many years at the graduate level. Some of the classes taught are laws and ethics for psychologists, sex therapy, couples therapy, and clinical practices. She has been a supervisor for interns working toward their licenses in psychology. Dr. Barnes is a member of the American Psychological Association, Los Angeles County Psychological Association, and the California Association of Marriage Family and Child Therapists. Dr. Barnes' individual education and training includes over 6000 hours of supervised training. She is a licensed as a psychologist and marriage family and child therapist.
Personal Statement
My work over the years has been devoted to helping people change and enrich their lives. I have found that confidentiality is an essential element in working with people. It doesn't matter if you are a person who is easily recognizable or not, each person is entitled to this privilege. My own experience and the experiences shared by the people I see, my students and interns have given me the utmost respect for confidentiality.
Empathy is another integral part of the therapeutic process. I believe that one of the reasons for my success as a therapist comes from my ability to empathize with others. The ability to understand the experience of another person's feelings is essential. This enables one to feel understood and not judged by the therapist. My own family has been touched by mental illness, depression, and addictions. These experiences, however painful at the time, have been exceedingly useful to me as a therapist. I have also been fortunate to have a family that encouraged individual creativity and taught me the value of love and intimacy.
There is a personal joy I experience as I see individuals understand, confront, and surmount their problems. It is extremely rewarding to see people transcend the obstacles they encounter in their lives and go on to live fuller and more enriched lives.
Articles by Dr. Barnes:
CONSIDERATIONS BEFORE COMMITMENT
FORGIVENESS
CODEPENDENCY: A SLIPPERY SLOPE
PEOPLE AT HIGHER RISK FOR CODEPENDENCY
---

Anita Frankel, M.A., M.F.T.
1741 Silverlake Blvd., 2A
Los Angeles, CA 90026
(323) 661-0297
email: afrankel@earthlink.net
Marriage and Family Therapy License: #MFC28409

Psychotherapy Services Offered:
Brief to Long Term Psychotherapy
Individuals, Couples, Families
Groups - Women Screenwriters
Biofeedback and Guided Imagery
Specializations:
Relationship, Parenting, Adoption
Career, Retirement, Women's Issues
Creativity Issues
Anxiety and Stress-Related Disorders
Depression
Welcoming people who "march to a different drummer" - artists; activists; restless corporate executives; parents at odds with cultural pressures; gays striving for meaningful lives in the shadow of homophobia and AIDS.
Personal Statement
One key belief which has shaped me as a therapist is the notion that the full development of each person is a condition of the full development of all. To the extent that we can assert our individuality, intelligence, or desirability, while enhancing, not diminishing, that of others, we grow into secure and happy adults. A related idea is that a fully flowering life is a joint effort, not a solitary pursuit. All of us need people who can resonate with us, and sometimes mentor us, in the process of asserting ourselves in healthy ways. Mutual, reciprocal relationships are a foundation for living a humane life in a competitive world.
I come to my views as a therapist by a long and winding route. As a Berkeley undergrad in the 60s, I was influenced by the civil rights, anti-war, environmental, and women's movements. After graduate school in journalism in the 70s, my first career began in radio broadcasting, producing public-affairs programs for non-commercial stations.
By the early 80s, I wanted a career change. After a good experience with biofeedback for some persistent health problems, I trained at the Biofeedback Institute of Los Angeles and became a certified biofeedback therapist in 1982. Teaching relaxation training and stress management skills drew me steadily into the realm of my clients' pain, dreams, and longings. In 1986, I earned an M.A. in Marriage, Family and Child Therapy at Phillips Graduate Institute. In 1991, I was licensed as an MFT.
Today in my private practice, I see many people who march to a "different drummer" -- artists nurturing their own voice in and out of the mainstream; corporate executives made restless by the limitations of their jobs; gays striving to make good lives in a heterosexual world; parents coping with pressures on and in the family; interracial couples confronting identity and equality issues; childless career women wondering where the "good men" are; people of all persuasions striving for lasting intimate relationships. While I am a member of several managed-care panels for whom I do short-term, solution-focused therapy, the soul of my practice is in-depth work. My style is very interactive; I'm not big on the idea of therapist-as-blank-screen. My job is to help nourish the conviction in my clients that they are not crazy but that the demands of life often are and that navigating life successfully requires resilience, patience, and an open mind. Therapy is heart-felt work.
Articles by Anita Frankel:
SOCIAL SOLIDARITY AND OUR MENTAL HEALTH
HOW WE HURT, HOW WE HEAL: THE ROLE OF RELATIONSHIP
SHAME, AND OUR SELVES IN A RELATIONSHIP
RETRAINING OUR BRAIN IN RESPONSE TO STRESS
A THERAPIST LOOKS AT OCCUPY WALL STREET
On "Power Over" vs. "Power With"
LINKS TO MORE INFORMATION
IS LOW SELF-ESTEEM A SELF-FULFILLING PROPHECY?
A RELATIONAL PARADOX: Disconnecting in Order to Stay Connected
COUPLES COMMUNICATION: COURAGE TO LISTEN, AND COURAGE TO SPEAK

---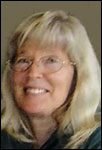 Dorothea McArthur, Ph.D., ABPP
2362 Cove Ave.
Los Angeles, CA 90039-3123
(323) 663-2340
email: dmca@ucla.edu
Psychology License: #PSY5301

Dr. McArthur is the President of the Independent Psychotherapy Network
Psychotherapy Services Offered:
Brief-focused to Long-term Psychotherapy
Individuals, Adolescents,
and Adults
Couples
Families
Groups - Parenting and Second Adulthood
Specializations:
Critical Incidence Stress Debriefing
Crisis Intervention
Adoption
Abuse - sexual, physical, psychological
Work with sabotaging family of origin
Parenting
Adoption
Retirement
Dr. McArthur has been in private practice for 34 years. She holds Diplomate Status from the American Board of Professional Psychology and has served two terms on their board to help recreate the oral examination. She has two Masters degrees in Art and Psychology, a PhD in Clinical Psychology and has been President of the Independent Psychotherapy Network since its inception in 1994.
Personal Statement

Psychotherapy appears to me to be a private, privileged and creative process. It is dedicated with respect and without judgment to reviewing some of life's inevitable pain and vulnerability. We do this together to erase misconceptions from past unresolved issues and reach the unique strengths and goals of each individual. The tough parts of life well understood often result in growth and depth of character. I am constantly amazed at the courage, adaptability, and uniqueness within each person's story.
My office is in a separate, quiet, peaceful residence overlooking Silverlake Reservoir.
My educational training has given me experience in being both a psychologist and an artist. In both fields, I was taught to observe accurately and to understand what I see. I learned how to take pieces of life experience and creatively weave it into a whole that explains a central issue, a chronic feeling, an unresolved question, or a misconception. I enjoy talking with people of all ages individually, as a couple, or as a family unit. We solve only what each person wishes to go on with life satisfactorily in the present and the future.
The artistic side of me also turned to writing as a way of integrating and then sharing what I'd come to learn from doing psychotherapy with people I've respected. In the 1980's I co-authored the first edition of Robert's Apperception Test for Children (RATC) a nonthreatening story telling test that helps therapists to understand how each child thinks and feels about family and school. Later, I wrote a five star book entitled Birth of a Self in Adulthood for the purpose of understanding the covert messages from psychologically vulnerable parents who unconsciously sabotage their children's growth. This book has been written for clients, therapists and educated lay public.
I am currently completing a book entitled Love Beyond Love: An adoptive Familie's Journey through Closed, Open and Cooperative Adoption. I'm an adoptive mother. I also have a specialty in adoption, seeing adoptees regarding adoption issues and reunion possibilities with birth family, adoptive parents about child management, and birth parents about their long lasting grief over relinquishment.
I am especially interested in helping families to reorganize so that they can better handle the demands of a long work week to preserve time for children, relaxation, refueling and family intimacy. To this end I have created a set of Children's, Parents' and Teachers Rights and a Parent-Child Checklist of ideas and case examples that contribute to healthy family time. This book is entitled Tomorrow's Child.
Defining Moments: Breaking Through Tough Times has been written for people who are managing a tough time so as illness, natural disaster, loss of employment, death of significant other, or home foreclosure. It has also been written for anyone who wants to expand their life in some concrete ways. There are sixty-six essays to read about defining moments that help persons to see their lives from a new perspective. This book has earned nine awards and seven very positive reviews. It can be easily purchased from Amazon, eBay, Google Books, and Barnes and Noble.

As a psychologist and an artist, I have a specialty in seeing artists to help them to maximize their talent; and, at the same time, earn the income needed to go on being creative. The artist's world is filled with the inevitable ups and downs for most artists generating, at times, moments of creative joy; and, at other times, depression and lack of validation for their work. Therefore it is an usually complex profession deserving special care and support.
For individuals over age fifty-five, we begin to look at their second adulthood or retirement issues. We organize skills already acquired in a new way. I see older citizens as both available and experienced in making a difference within our communities, especially with children. I'm available to help with overcoming health problems, creating a safe, financially secure, and physically and psychologically healthy life. I also consult with couples who are taking care of elderly parents, and their own children concurrently.

As president, I've created and led the Independent Psychotherapy Network since its inception. This group was organized to make experienced, and specialized psychotherapy available on a sliding scale basis to those without insurance or limited managed care coverage. This group has also provided valuable training and consultation for all fourteen therapists for the purpose of keeping our individual practices at the highest level of quality, integrity and ethics.
Articles by Dr. McArthur:
IT IS TIME TO GIVE ARTISTS A CHANCE TO CHANGE THE WORLD
WHAT MAKES ROMANTIC LOVE LAST ANYWAY?
A TECHNOLOGY AND SOCIAL NETWORKING CHALLENGE-Part One
A TECHNOLOGY AND SOCIAL NETWORKING CHALLENGE-Part Two
OUR MOST POWERFUL ELIXIR
WHEN SOMEONE HURTS YOU - Finding Your Way to ForgivenesS
FOUR KINDS OF WORKERS INTERACT; WHICH ARE YOU?
IF YOU ARE HIT YOU DON'T HAVE TO FALL
REALIZING AND INTEGRATING FEELINGS ABOUT ADOPTION
HELP FOR PARENTS OF CHILDREN WHO RESIST HOMEWORK
HOW TO HELP MORE DIFFICULT CHILDREN
THINGS TO DO AND NOT TO DO WITH DIFFICULT CHILDREN
MIDDLESCENCE AND SECOND ADULTHOOD
Introductory Letter: COPING WITH PSYCHOLOGICAL AFFECTS OF TERRORISM
YOUR ADOPTEE TURNS EIGHTEEN
PARENT-CHILD CHECKLIST FOR RAISING HEALTHY CHILDREN AND TEENAGERS
IN MEMORIUM
DEFEATING BULLIES WITHOUT GETTING INTO TROUBLE
PROTECTING SEXUAL ABUSE VICTIMS FROM FURTHER TRAUMA BY EXTENDED FAMILY
ARTISTS AND SOCIETY

home | article of the month | featured therapist | news & events
psych bytes | book review | about our group
therapist profiles | locate a therapist
Copyright Independent PsychotherapyNetwork ©2008-2015